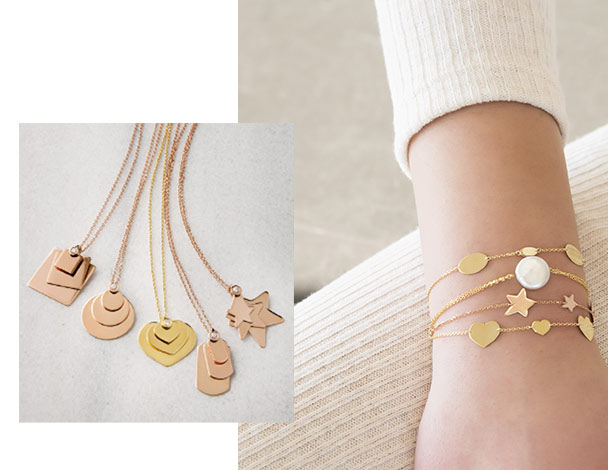 01/ COMPANY
EKAN is a Greek company, founded in 1974, designing and producing handmade gold jewellery. Its headquarters are in Athens, operates in the wholesale field and has export business in over 40 countries. Our jewellery collections are inspired and crafted by experienced, well trained and award-winning designers
We dream, design and create, for more than 40 years.
In EKAN we continuously invest in design, very high quality of our jewellery and consistency towards our customers. Our goal is to continue to be next to you and further extend our network of partnerships to new markets, making our products available to even more people.
02/ DESIGN
Our creations appeal to the modern consumer and combine the latest trends in fashion today. Each model is designed and crafted by award-winning in-house designers, so as to achieve maximum precision and perfection. Innovation is our choice. We always have a fresh and creative look, which enables us to design innovative and fashionable gold jewellery.
The result is unique, exciting and at the same time bold, elements that characterize us.

03/ QUALITY
With the support of our experienced and skilful craftsmen, every idea and creative concept is transformed into reality. We invest in our people. Our employees are carefully selected, based on their unique skills and experience and are constantly trained in order to have all the necessary expertise.
We always aim to perfection, sticking to our tradition for manufacturing the highest quality jewellery.
04/ SUPPORT
Our wholesale customers and partners deserve our gratitude and full respect. Each EKAN product is made aiming at your excellent service. All our customers enjoy our full attention for as long as needed, therefore we have establishing long lasting relationships. Building and holding these relationships is our main target, and we do our best to achieve it.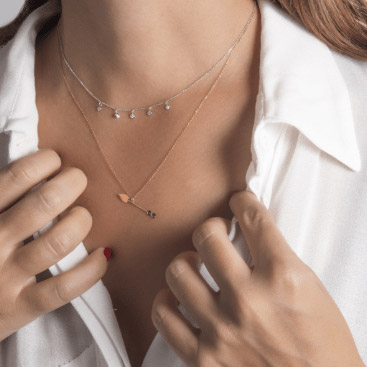 05/ NETWORK
EKAN besides the Greek market, where it started off, is actively exporting goods to all around the world. It has therefore created a wide network of partnerships with loyal customer across the continents.
Today, it exports its collections in over 40 countries in the USA, Europe, the Middle East, Africa and Oceania.